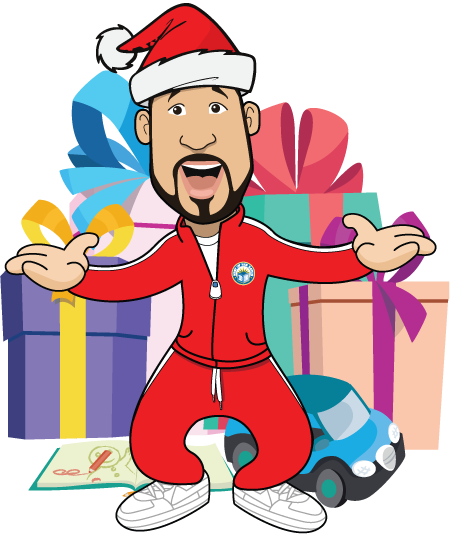 Batch-A-Toys is a community-wide program where Best of the Batch Foundation adopts more than 150 Allegheny County families and provides toys to children, essential household items to the adults, and a holiday meal basket for the entire family. More than 8,000 toys and household items are donated through the Foundation's incredible volunteers, donors, and partner sites; more than 250 volunteers at our annual Wrapping Party at the Clubhouse then wrap the donations.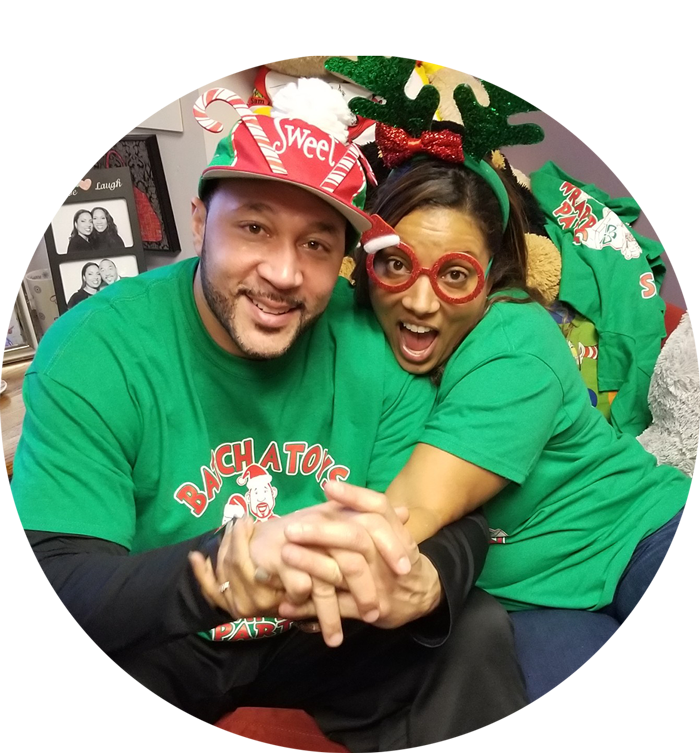 Charlie, Tasha, and their team of 'elves' personally hand-deliver the presents (along with smiles and joy) to children and families at the Women's Shelter of Greater Pittsburgh, Children's Hospital, Latino Family Center, and to children and families across Allegheny County on Christmas Eve each year.
DECEMBER 3
#GivingTuesday
1000 Cranberry Woods Dr.,
Cranberry Twp., PA 16066
10am-2pm
DECEMBER 5
U.S. Steel Building, Plaza
600 Grant Street
10am-3pm
MISS THE TOY DRIVE DOWNTOWN?
Don't worry! You can bring new, unwrapped toys to any of our drop sites!
Boeing (Ross Twp) - 2247 Babcock Blvd, Pittsburgh, PA 15237
Best of the Batch Foundation (Homestead) - 2000 West St. Munhall 15120
Best Buy (Bethel Park) - 5000 Alicia Dr. Bethel Park 15102
Bob's Furniture (Monroeville) - 3619 William Penn Hwy. Monroeville 15146
Bob's Furniture (Robinson Twp) - 162 Quinn Dr. Pittsburgh 15275
CGI (Pittsburgh) - 611 William Penn Pl. 12th Fl. Pittsburgh 15219
Charles Schwab (Cranberry) - 2080 Mackenzie Way #100 Cranberry Twp 16066
Citizens Bank (Homestead) - 345 E 8th Ave. Homestead 15120
Continental Building Co. (Waterfront) - 395 E Waterfront Dr. #300, Homestead 15120
DiCesaro Spine & Sport (Moon) - 5990 University Blvd. Moon 15108
Dukes Upper Deck Café (Homestead) - 122 W 8th Ave. Homestead 15120
Dunkin Donuts - All regional Dunkin Donuts locations
Eighth and Hays (Homestead) - 130 W 8th Ave. Homestead 15120
FASTSIGNS (Monroeville) - 7425 Washington Ave, Monroeville 15216
GAP (South Hills) - 424 South Hills Village Pittsburgh 15241
GolfTEC (Wexford) - 16055 Perry Hwy, Wexford 15090
Heinz History Center (Strip District) - 1212 Smallman St, Pittsburgh, PA 15222
Keller Williams Realty (Wexford) - 11269 Perry Hwy #300, Wexford 15090
Keller Williams Realty (Sewickley) - 417 Walnut St. Sewickley 15143
Keller Williams Realty (New Castle) - 30 N Mill St. New Castle 16101
Lane Bryant (Waterfront) - 113 W Bridge St Space E-14, Homestead, PA 15120
MSA (Cranberry Corporate Center) - 1000 Cranberry Woods, Cranberry Twp 16066
MSA (Ryan Lab) - 1100 Cranberry Woods, Cranberry Twp 16066
Penn State Beaver - Black Student Union (Beaver County) - 100 University Dr, Monaca, PA 15061
RoadRunner Recycling (Downtown Pittsburgh) - One PPG Pl, 33rd FL, Pittsburgh, PA 15222
State Farm (West Mifflin) - 1701 Pennsylvania Ave West Mifflin Pa 15122
The Goddard School (Downtown Pittsburgh) - 301 Fifth Ave, Downtown 15222
Tier 1 (Warrendale) - 100 Global View Dr. Suite 100 Warrendale 15086
U-Haul - Area locations