Best of the Batch Foundation is a nonprofit organization founded in 1999 by former Pittsburgh Steelers quarterback Charlie Batch. Best of the Batch Foundation provides year-round educational programming to more than 3,800 children ranging in ages from 4 to 18, across 22 school districts in eight western Pennsylvania counties. 
Our goal is to provide financially challenged communities with the purpose, desire, and resources to give their best efforts in all they do throughout their lives. 
By providing educational, athletic, community, and leadership programming- we show our commitment to the success of all of our youth and their families. The encouragement and involvement of the community stimulates that success.
All our programs stem from our commitment to supporting community kids in all aspects of their lives, providing a place to go, an ear to listen, and the guidance to help them see- and work toward -the greater potential in themselves.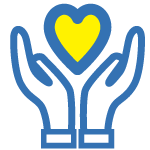 DONATE TO BEST OF THE BATCH FOUNDATION
DONATE TO HELP BUILD A NEW CLUBHOUSE
Let me say something about Charlie Batch. The great thing about Charlie is that he's not just a football player but really cares about this community. He established Best of the Batch Foundation to assist local youth and hosts Project C.H.U.C.K., an annual youth basketball league in Homestead. I can vouch for the fact that Charlie loves kids.
- Dan Rooney -
Like and Follow Best of the Batch Social Media Feeds.