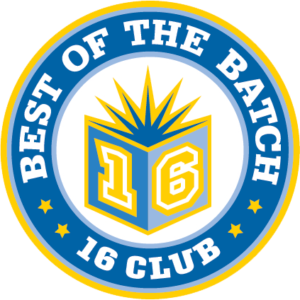 Become a Founding Member of the 16 Club
Your support of 16 cents or more will help expand our reach in Western Pennsylvania. Your contribution will help us achieve our goals!
We are very excited to share that Best of the Batch Foundation is growing! It has been a fantastic 14 years in our buildin. However, we are thrilled to have the opportunity to serve more children with our 33,000 square foot expansion.
Our new state-of-the-art educational center will allow us to develop new programs along with expanding current programs, including year-round Out of School Time programming, mentoring, tutoring, STEAM Lab, Grub Time Meals, Homework Club, BatchPacks, Girl Talk, Project C.H.U.C.K., Batch A Toys, and much more.
Because of our supporters, these are just a few of the many areas of growth we celebrate with our kids every day.
The importance of these programs is reflected through the positive results of the children we serve, for example:
Of children surveyed expressed that participating in Best of the Batch programming helped them balance school, home, and additional activity responsibilities.
Of children across programming indicated that they are more knowledgeable about available opportunities and are able to set personal goals for their future after high school.
Out of 10 children indicated that their reading skills improved and their self-confidence increased as a result of participating in Best of the Batch programming.
BENEFITS OF BECOMING A MEMBER
Recognition online and in our new building
Invitations to 16 Club Members-Only Events
16 Club Member-Only Raffles
Help us raise the remaining $1.8 million of our $7.6 million dollar goal to build and sustain our new 33,000 square foot state-of-the-art educational center in the Mon Valley. There are numerous opportunities to support this endeavor by making a very large impact in the community and the lives of so many children and families.
Please review the naming rights and contact us for more information, or to schedule a site visit.
Clubhouse Highlights
STEAM LAB aims to teach creativity, collaboration, and communication for the Next Generation
ENRICHMENT AND ACTIVITY ROOMS
MULTI-PURPOSE ROOMS for community meetings, gatherings, and other functions
GYMNASIUM with an elevated track for year-round indoor recreation
DANCE STUDIO to encourage movement, teamwork and an appreciation of dance
MULTI-PURPOSE CAFETERIA to provide healthy, nutritional meals & snacks as well as cooking lessons
OFFICES to house our staff and operational needs
WELLNESS CENTER will promote healthy living through routine medical screenings, including flu shots and mental health services
FITNESS ROOM is a physical gym for instructional healthy workouts