BEST OF THE BATCH FOUNDATION
Best of the Batch Foundation was founded in 1999 by former Steelers Quarterback to give back to his hometown of Homestead, PA. It offers over 12 programs to school-aged children, annually serving over 3,800 children and their families over 8 Western Pennsylvania counties. Our showcase is the "Clubhouse", where the majority of the day-to-day programming takes place. When one imagines a clubhouse, it brings to mind a place where you can hang out with your friends; a place where you feel safe and a place where you can have fun. The Clubhouse is all of those things for neighborhood children from K-12, but it adds the critical element of education. The children learn while they are having fun!
We provide a variety of different programs to serve every child who walks through our doors during their out of school time. Our STEAM program allows children the opportunity to engage in creative thinking in ways that utilize their strengths- whether that be through coding, 3D printing, robotics, or music production. Girl Talk engages both middle school and high school girls in a mentoring program where young girls receive accurate information and advice to navigate the challenges of growing up. Homework help and individualized tutoring are offered to every child who attends, which has resulted in an increase in school attendance and homework submission in participants. Grub Time is our out-of-school time meal program, where all children receive a hot meal including a protein, vegetable, fruit, starch, and a healthy snack every day. Functioning as the only completely free clubhouse within a two-bus transfer of our community, the out of school time programming Best of the Batch offers reflects the wants and needs of the surrounding community.
Our Foundation also provides outreach services through multiple programs, including our back to school readiness program BatchPacks, our holiday toy drive Batch A Toys, emergency response programming like our Comfort in a Basket initiative, and EITC, OSTC, Pre-K, and college scholarships.
Unlocking potential in communities to build the best future for kids and families by providing choices, motivation, and education.
BLUEPRINT
To create communities where all kids and families are equipped with the tools they need to build their own best futures.
Founder
Charlie Batch is an NFL quarterback, community advocate, author, media personality, entrepreneur, and professional speaker who takes his "Expect Your Best" message to audiences across the country at Fortune 500 companies, nonprofit organizations, universities, and more. Charlie motivates and inspires with his personal stories of loss, perseverance, and victories on and off the field, and audiences leave his sessions excited about their own potential as he shares with them his 10 proven ways to start winning today.
Charlie's NFL career spanned 15 years, 60 touchdowns, and more than 11,000 passing yards. He was drafted in the second round as a starting quarterback by the Detroit Lions in 1998 from Eastern Michigan University, where he had set numerous school and MAC conference records. In 2002, he joined the Pittsburgh Steelers as the back-up quarterback and was instrumental in critical game wins that led the team to Super Bowl XL and XLIII.
His leadership within the NFL extended far beyond the gridiron to include positions as the Vice President, Executive Committee for the NFL Players Association and NFL Spokesperson for the United Way. In retirement, he has continued to be a respected strategist in the NFL, providing game commentary for national sports outlets including CBS, FOX, NBC, ABC, ESPN, NFL Network, SiriusXM NFL Radio, and Yahoo! Sports. Locally, he's a frequent guest on Pittsburgh's WDVE Morning Show and broadcasts WPIAL games in partnership with KDKA-TV Sports.
Today, Charlie continues to be active in all aspects of the game. At the same time, he has established himself as a community advocate, philanthropist, and public speaker. In 1999, he created the Best of the Batch Foundation, which gives Pittsburgh city kids a safe place to learn and grow. The Foundation includes a summer basketball league that teaches good sportsmanship and life skills; year-long reading and computer literacy programs; a Batchpacks for Kids school supply program, and much more.
In addition to his own foundation, Charlie serves on multiple boards including the Strong Women Strong Girls National Advisory Board, the Western Pennsylvania Humane Society, and the Urban League of Greater Pittsburgh, among others. He is a National Speakers Association (NSA) professional speaker, and he has completed several NFL Business Management, Communications, and Entrepreneurial programs through Harvard Business School, Northwestern University's Kellogg School of Management, Stanford University Graduate School of Business, the University of Notre Dame and Bowling Green State University.
In 2014, Charlie received an honorary degree of Doctor of Human Letters, Honoris Causa, Public Service, from La Roche College, and the year before, he was presented with an honorary degree of Doctor of Public Service from Washington & Jefferson College. In 2013, he was awarded the United Way of Allegheny County Outstanding Campaign Volunteer of the Year, the Byron "Whizzer" White NFL Man of the Year Award, and the Baptist Ministries Conference Award "Hero in the Midst."
Charlie's football career began at the age of 7 when he first took to the field for the Steel Valley Midget Association. A graduate of Steel Valley High School and a native of Homestead, Pennsylvania, (a suburb of Pittsburgh), Charlie continues to reside there with his wife, Latasha, and their five dogs. Through his foundation, the Best of the Batch, as well as countless other community projects, he has become widely known as a service leader who gives back to his hometown. Visit Charlie's web site to download a copy of his bio.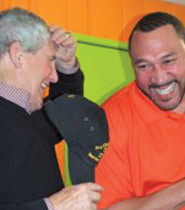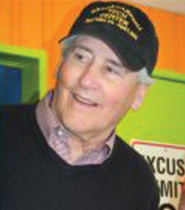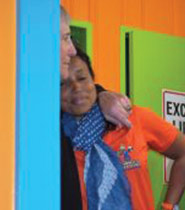 Best of the Batch Foundation lost our amazing and dedicated Board Chair, Bill Campbell.  The Steel Valley community lost a legend.  I lost not only a great mentor but most of all, my friend.  My heart is heavy.  We will continue to do our part to make sure his legacy lives on.
~ Charlie Batch
We are saddened by the passing of our Board Chair, Bill Campbell.  We send our condolences to the Campbell family and to the friends he made wherever he went.  Bill was invested in our community with his time, amazing talents, and treasures.  You can see his name on schools, athletic facilities, and even our Campbell Cyber Center.  We thank him for all he has done to support Steel Valley youth in becoming the Best of the Batch.
~ Latasha Wilson Batch